The Intelligent Body® Movement Lessons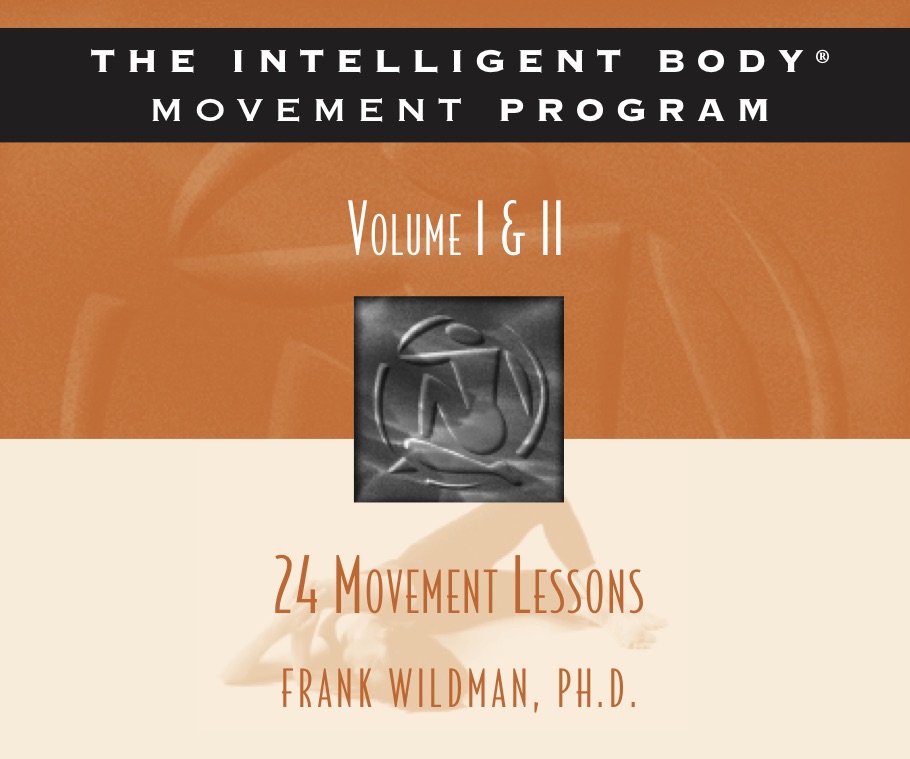 The Intelligent Body Movement Program includes 24 classic movement lessons and is one of the most widely used movement programs, integrating modern neuroscience with physical motion.
---
The Busy Person's Guide to Easier Movement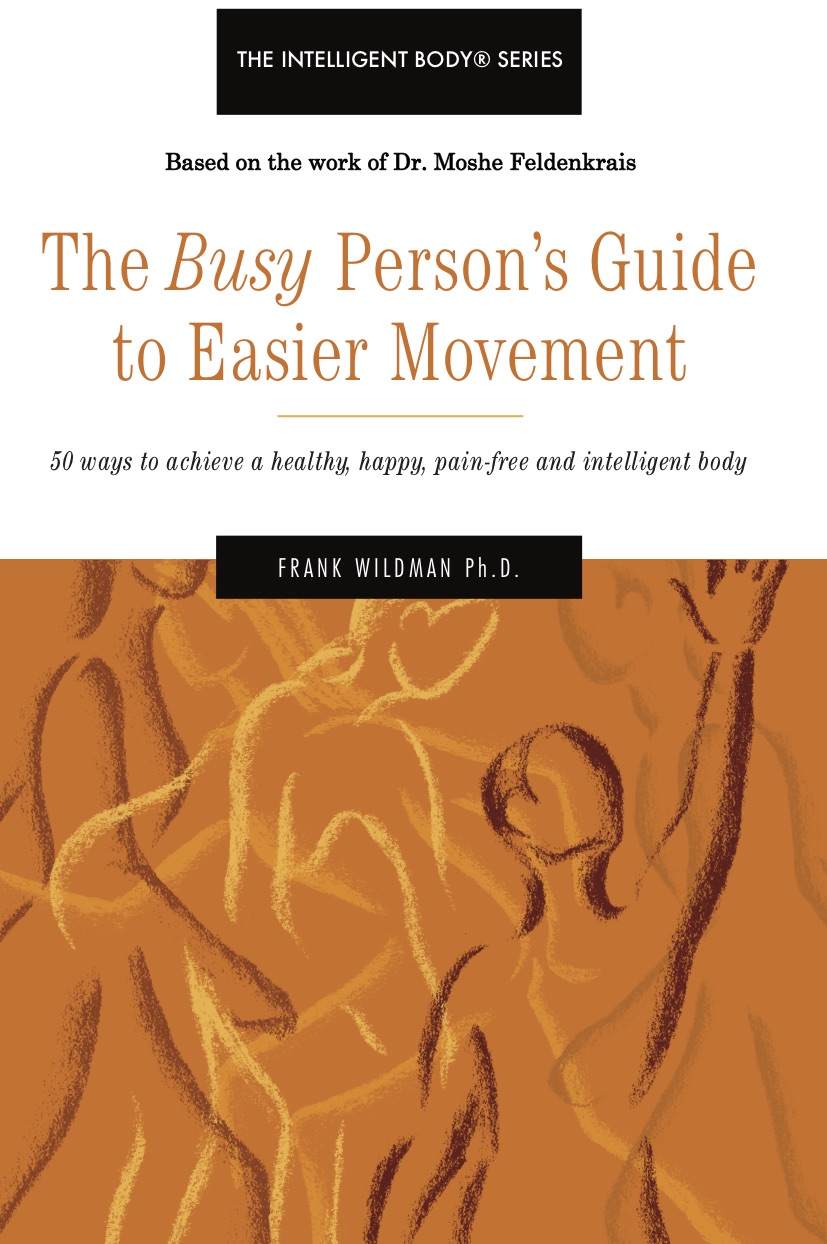 Originally published in Germany, The Busy Person's Guide to Easier Movement, quickly became a best-seller and has subsequently been published all over the world. This indispensable, portable book will provide common-sense lessons connecting the mind and body through movement. Dr. Wildman's book challenges you to move smarter instead of harder. Whether you are a "couch potato" or an athlete, you can use The Busy Person's Guide to avoid unnecessary pain and discomfort in your everyday movement.
---
 The TMJ Program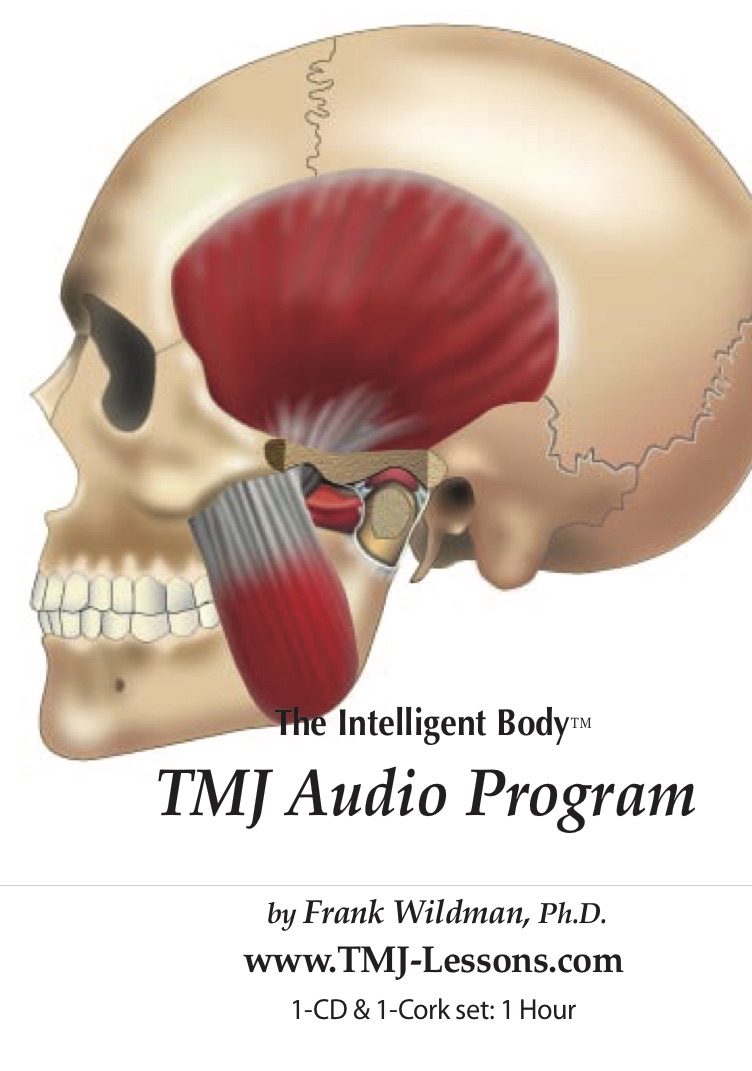 The TMJ Program includes 5 lessons, each 10 minutes in length. The Program uses a unique understanding of human neurology to reduce chronic tension in the jaw, face, neck, and upper back, and to reverse long-standing movement habits responsible for the original TMJ symptoms. The lessons are gentle and easy to do. Reduce postural stress in the head, neck, and shoulders, and eliminate frequently occuring headaches.
TMJ symptoms can disappear within days of using these exercises. This program offers an ideal first step in the treatment of this condition. In most cases, it will eliminate the need for further measures, and if additional medical intervention is needed, your new movement patterns will increase the chances of treatment success.
---
Dealing with Back Pain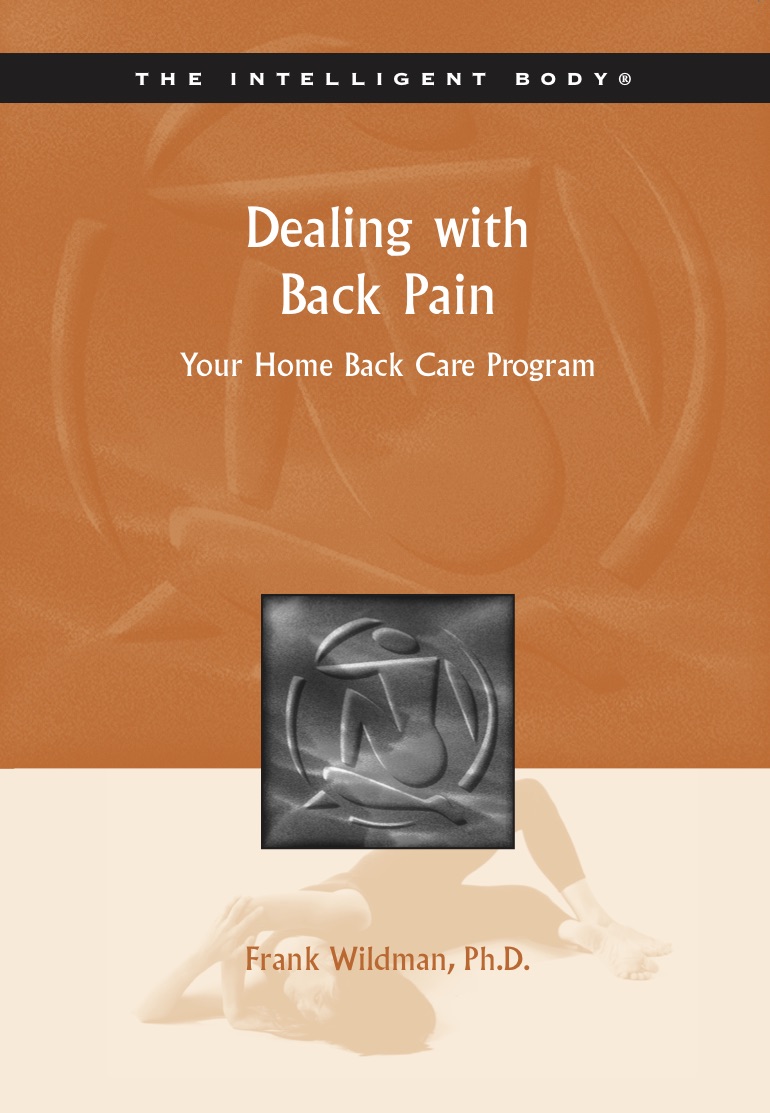 After many years of helping patients with back pain, Dr. Frank Wildman created a Back Care Program for the University of California that has proven beneficial to thousands of back patients and is used in clinics worldwide. Dealing with Back Pain is your home back care program.
---
Moving from Pain into Pleasure
As a member of the Fibromyalgia council, Dr. Frank Wildman created Moving from Pain into Pleasure, six innovative ten minute lessons proven effective in restoring pleasurable movement to thousands suffering from Fibromyalgia and chronic pain.
---
The Better Driving Program will help you find your optimal driving position to take pressure off your lower back, shoulders, and neck. Maintain alertness; increase respiration and peripheral vision while driving.
---
The Active Sitting Program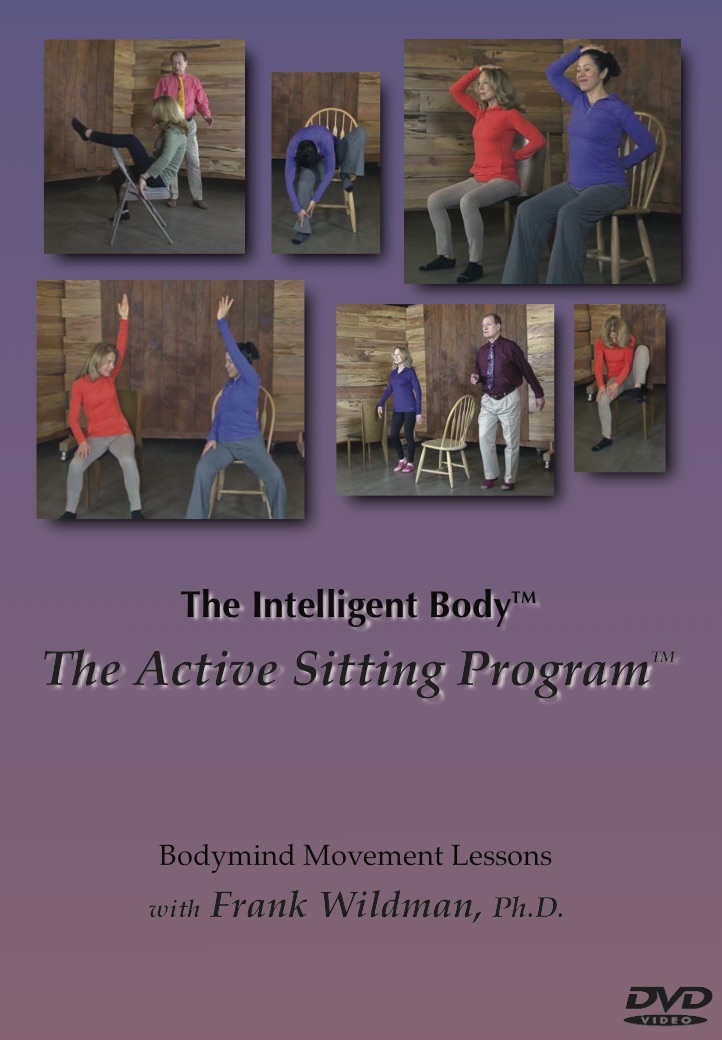 High value movement lessons on DVD you can use if you spend too long sitting or would like to sit more comfortably. If sitting is the new smoking, these lessons will help you to quit just sitting too still or too long and have a fun time in or next to a chair.
---
The Embodied Balance Program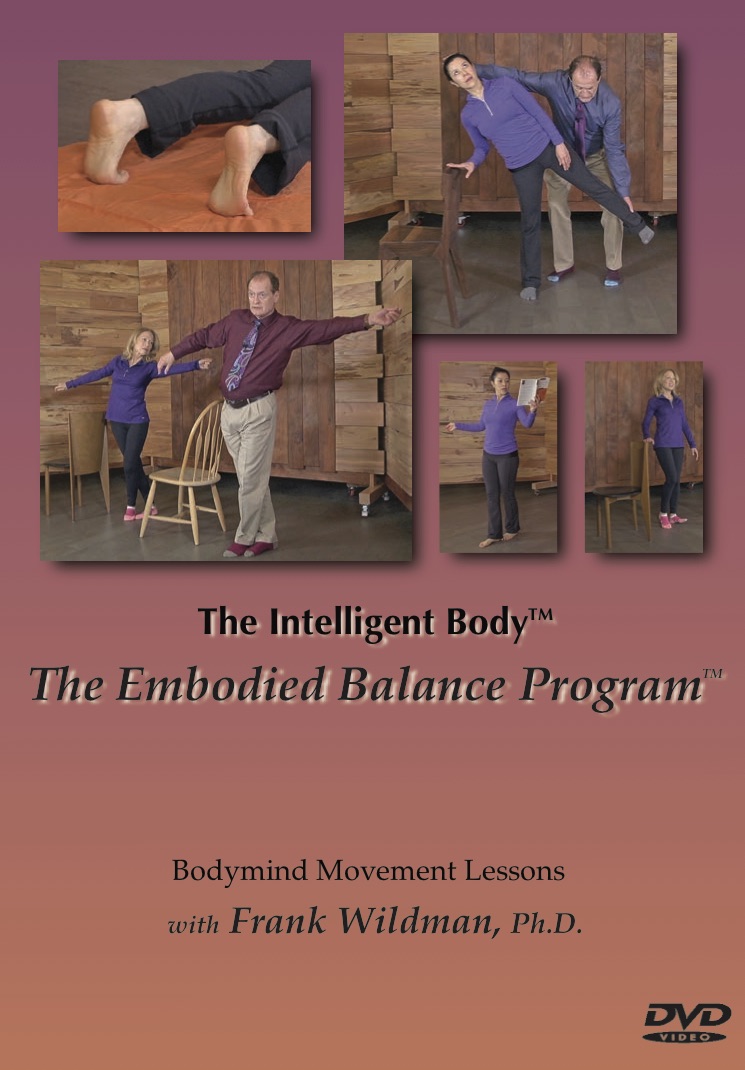 A series of effective and fun lessons on DVD that develop balance in a variety of fluid and dynamic postures that reflect real world balance issues.
---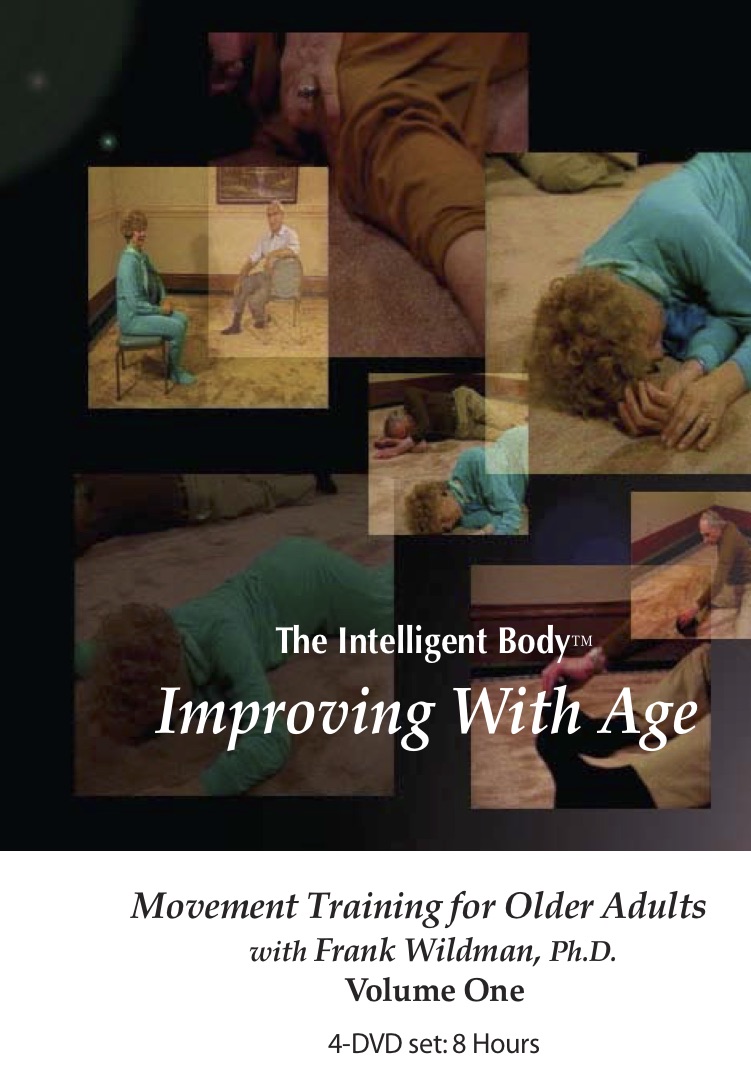 The older we get, the more clever we must become. As we age, it becomes more important than ever to use our bodies more efficiently. We must improve our ease of motion, our coordination, our sense of balance, control, and comfort. After a certain age, our bodily wisdom tells us it's too difficult to slam our bones, strain our muscles, and do the things we used to do with will power and brute strength. However, there is little available in our culture to help us learn to reduce stress while increasing muscular efficiency in a pleasurable and comfortable manner. The Improving with Age Program DVD presents an alternative to pain, stiffness, and restricted movement.